#InterbancarioEuropeo2024
Welcome to Kranjska Gora!
Where the adventure begins.
In Kranjska Gora and its surroundings the lively adventure of the Julian Alps are waiting for you.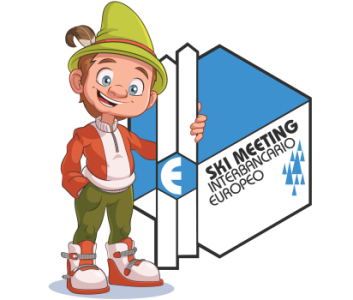 The Vitranc World Cup and the ski jumps and summers in Planica brought Kranjska Gora the greatest reputation as a ski center. Lively experiences of the Julian Alps await you in Kranjska Gora and the surrounding areas. Kranjska Gora offers everything. From active vacations to peaceful discovery of natural and cultural heritage. You can also discover the secrets of well-being in the rich wellness offer, attend business and social meetings or explore the mystical past of the Upper Sava Valley with your family.
Activities & Accomodation
Skiers and snowboarders will find a challenge on the snowy slopes, while others will find an opportunity for recreation on well-maintained cross-country and toboggan runs. You can choose from as many as 18 ski trails of varying technical difficulty! Cable cars and tracks are strung along the slopes of Vitranc all the way from Kranjska Gora to Planica at an altitude of 800 m to 1215 m above sea level. A system of 6 chairlifts and 13 lifts takes you to your dream track.
The Planica Nordic Center is an exceptional environment for the continuation of the tradition of ski jumps and flights, for training and competitions of cross-country skiers. For those who love authentic contact with nature, there are more than 40 km of cross-country trails, under the ski slopes, past the Sava spring, under the ski jumps in Planica and on to Tamar. In fact, the entire Upper Sava valley is a running paradise.
Kranjska Gora offers many accommodation options, from hotels to private accommodation in rooms and apartments. About 8,000 beds in various family-run accommodations (B&B, boarding houses, apartments) and 3 or 4* hotels are available to you.
Where the adventure begins.